| | |
| --- | --- |
| Genre | Disco, soul, funk, female vocalists, dance |
Cheryl Lynn (born Lynda Cheryl Smith, March 11, 1957, Los Angeles, California) is a disco, R&B and soul singer best known for her 1978 disco classic, "Got to Be Real".Lynn's singing career began when she was a young girl in her church choir. But her professional singing career started in 1976 when she landed a job as a backing singer in the national touring company of The Wiz. Eventually she would land the role of Evillene, the Wicked Witch of the West, during the six month national tour run.
Prior to her appearance on The Wiz, Cheryl taped an episode of the Gong Show in the early part of 1976. She went on to win the competition while singing Joe Cocker's "You Are So Beautiful". Lynn later told Dick Clark during her appearance on American Bandstand that after the episode aired, in the fall of 1976, record industry executives were calling about her soon after the win.
Success and later career
After signing with Columbia Records, Lynn released her first and biggest hit, "Got to Be Real," which was penned by Toto keyboardist David Paich and Lynn. The song peaked at #12 on the Billboard Hot 100 chart and #1 on the R&B chart. The success of the single promted a full scale debut album. Titled, Cheryl Lynn, it was produced by Paich. The album sold over a million copies and peaked at #5 on Billboard's R&B albums chart and #23 on Billboard's top 200 album charts. The follow-up single, Star Love, also became a hit.
During the Cheryl's debut album's run, members of the rock group Toto were putting together their debut album. During the production Lynn was asked to provided the female backing vocal on the single, "Georgy Porgy,". The single peaked at #48 on Billboard's Pop charts. Although the Toto would go on to chart more than a dozen pop hits throughout the years, it was Lynn's vocal on "Georgy Porgy" that aided the group in charting their one and only R&B (#18) and Dance (#80) hit on the Billboard charts.
In 1981, Ray Parker, Jr. produced Shake It Up Tonight, a major club R&B hit from Lynn's third album, In The Night. The following year, Luther Vandross was called on to produced Cheryl's fourth album, Instant Love. The 2nd single off the album, "If This World Were Mine" - a 1982 duet with Luther Vandross that covered a Marvin Gaye & Tammi Terrell song, has become an urban contemporary classic. For her fifth album, Preppie, Cheryl took it upon herself to produced most of the tracks with the exception of the single Encore (#1 R&B hit) - which was written and produced by the Minneapolis funk duo, Jimmy Jam & Terry Lewis. It became Lynn's second #1 single. In 1989, Cheryl released the top 10 single, Every Time I Try To Say Goodbye, from her eight lp, Whatever It Takes.
The 1990's
Cheryl began the 90's without a record contract.
So she did mostly session work on Richard Marx albums, Rush Street and Paid Vacation as well as Luther Vandross Your Secret Love album. But in 1995, after a six year hiatus from recording her own material, Lynn teamed up with producer/songwriter Teddy Riley, (formally of the New Jack Swing group Guy), to record her Ninth album, Good Time. It was released in Japan, the UK and later in the United States as an imported CD and featured the club favorite single Guarantee For My Heart. In 1996, Sony Records/Legacy released Got to Be Real - The Best Of Cheryl Lynn, which included Cheryl's best recording material from her years with Columbia Records. This was shortly followed by another best of cd titled, The Real Thing, which featured other recordings from Lynn's first six albums. Two years later she performed on HBO's Sinbad's Summer Soul Jam 4 (1998), hosted by comedian Sinbad (actor).
2000 to present
During the new millennium Lynn toured Japan and did the occasional gig in the U.S., performing at charity events in her hometown of Los Angeles. In 2000 she worked with hip-hop artist J Supreme on his single Your Love (Encore), which was an update of her #1 1984 hit "Encore." She performed on ABC's The Disco Ball…A 30-Year Celebration, which aired in January 2003. In 2004 she recorded the song, Sweet Kind Of Life, which was also written and produced by Jam & Lewis, for the animated film and soundtrack to Shark Tale.
On September 19, 2005, Lynn's signature song "Got to Be Real" was inducted into the Dance Music Hall of Fame. On May 23, 2006 Collectables Record Label re-released her 1981 album In The Night and 1982's Instant Love, in twin CD package. It was the first time ever that either album was released as a CD in the U.S.
Lynn is considered an influence on some of today's R&B female singers, including Mary J. Blige, who, along with Will Smith, covered Lynn's signature song ("Got to Be Real"), also for the soundtrack of the animated film Shark Tale.
Vocal profile
Andrew Hamilton of Allmusic describes Lynn to be "one of the most explosive female singers" with "an awesome multi-octave range." Hamilton goes further to state that Lynn "is a singer's singer whose voice is an exciting, warm and compelling instrument." Wilson & Alroy, in their review of Lynn's debut album, state that she 'has a smooth, comfortable voice - even when she's belting or leaping into Minnie Riperton territory, it's somehow soothing.' In review of her second album, David Bertrand Wilson (of Wilson & Alroy) stated that "she holds such high notes so long she sounds like she haunts houses in her spare time." Ron Wynn, another Allmusic reviewer credits Lynn for possessing a "searing, often captivating voice and great range."
Source
Top Titres
1
Got To Be Real
2
Got to Be Real - single version
3
Encore
4
Shake It Up Tonight
5
Got to Be Real (Single Version)
6
All My Lovin'
7
You Saved My Day
8
Sweet Kind Of Life
9
Star Love
10
Encore - Single Version
Top Albums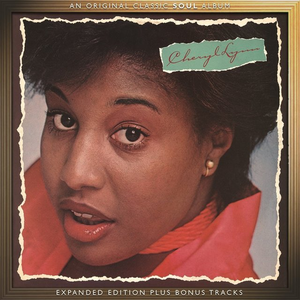 Cheryl Lynn (Expanded Edition)
pistes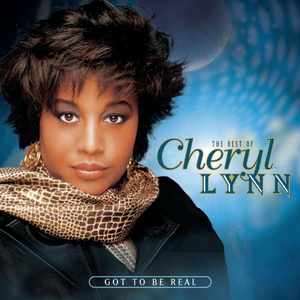 The Best Of Cheryl Lynn: Got To Be Real
pistes